Can't no longer hide it from you all, but since this is going to be the last entry about our February visit to Jack, it is time to tell you how I ended up on US television.
Have to, since Jack threatened to write about it. And who knows what happens than.
Anyway, the one day it really rained we went to the Indian echo caverns close to Hershey.
It really poured that day, so it was a wise decision to find something indoors even though it turned out to be quite wet inside also. The caverns were interesting for my son to see because he never had been into one. The part you visit isn't really big, but the girl guiding us had many interesting stories about the people visiting the caverns a long, long time ago. We saw beautiful stalactites, stalagmites and other structures. The most beautiful to me was the little crystal clear lake.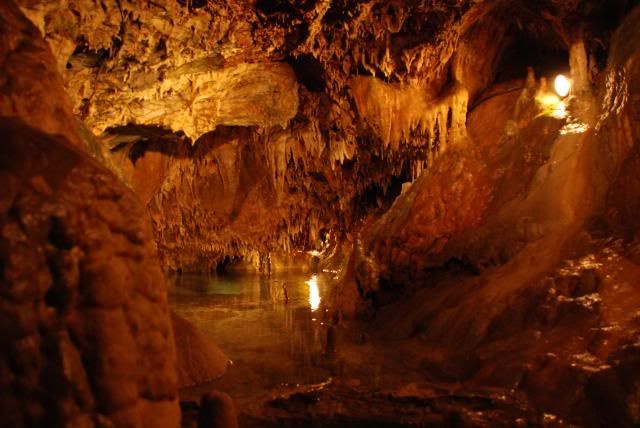 While we were inside a camera crew came in to do some filming for a regional show and our guide got wired up so she could tell her story also in front of the camera.
When the tour was done and we were on the way outside the question came if someone was willing to tell a little about the experience. Since we were a very small group, only two other people accompanied us, my remark that I would do it if I could do it in Dutch wasn't overheard. So that is how I ended up in front of the camera.
When I later asked my son if he wasn't too embarrassed (he is at that age you aren't supposed to show as a mom) he laughed and said he was getting used to it.
Which was a relief, I didn't have to put a bag over my head the rest of the week ;-)
Later that week the weather got a lot better, it stopped raining and the sun came out. Before we came over we had hoped there would be a lot of snow, so we could do fun stuff in the snow. But it never looked like it would get real winter and we didn't know what to expect when we drove up to the ski slopes.
The plan was to go see if we could go tubing. Turned out it was actually pretty busy there.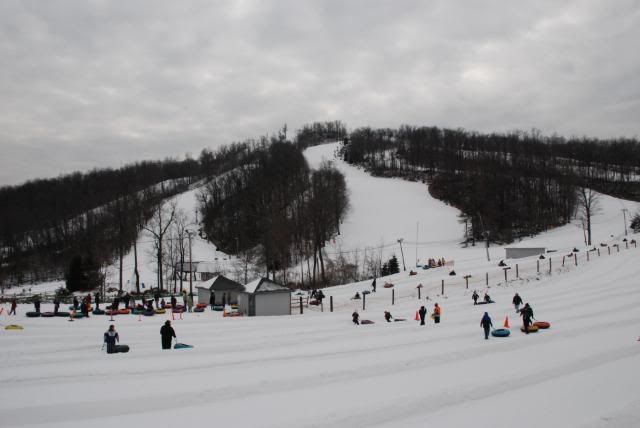 Jack and my son got tickets and a tube and had them selves pulled up to the top of a small hill and than had fun like little kids.
Jack must even had a flashback to his childhood since he decided to go butt up on the tube instead of sitting in it. He than found out there was a very good reason for all the other people to sit. The rest of the day he had a headache after bumping his head to the sides of the slide.
Some people never grow up.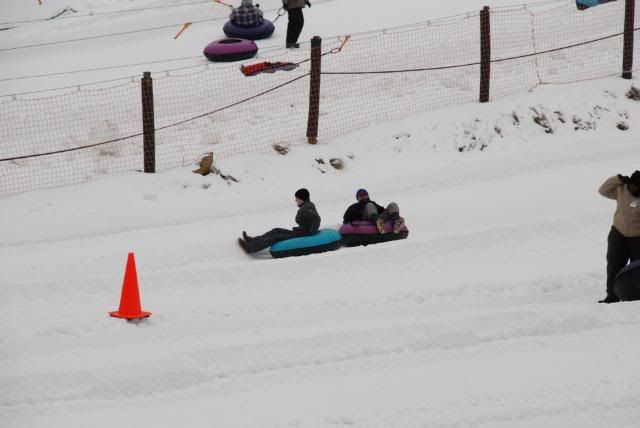 I guess this is about it. We packed a lot into that week again and had a lot of fun doing all kinds of stuff.
It was over too soon, as usual.
Which leaves us counting down to the summer...