After all the negative stuff it was time to forget about all that and make plans for the summer. Without thinking about it twice, we aimed for 4 weeks together.
The maximum seen my (no) job situation. Something I really hope will change soon.
Most important was finding out if my sons father would be ok with that, which was no problem at all.
So we can start planning en dreaming about Pennsylvania and the American beaches in the summer.
I am really glad we can do this, because a planned visit to Europe in May for Jack fell through and we need something to look forward to, both of us.
The last few weeks I realized how much Jack had spoiled me with how often we could meet since we met the first time.
There was never more than 10 weeks in between. Which is more than great if you realize how far apart we live. So I keep telling Jack that I am not complaining or whining, but only pointing out that 3,5 months is a long, long time to be away from each other.
LOL, I think he is getting the point.
About the things we did before..
Still have some things to share about our last visit.
Like the day we thought we could surprise my son with his first flight lesson.
Well, were we wrong!!!
For quite some time now, my son knows he wants to be a pilot and when he found out that he will have little problems with the education he will do, he is even more determined.
Jack likes the idea, since he has flown himself, so he suggested to take him to a small airport in the area and go into the air with an instructor.
All went well, until the moment my son saw how small the actual plane was.
Boy, did I have to do a lot of talking to get him into it.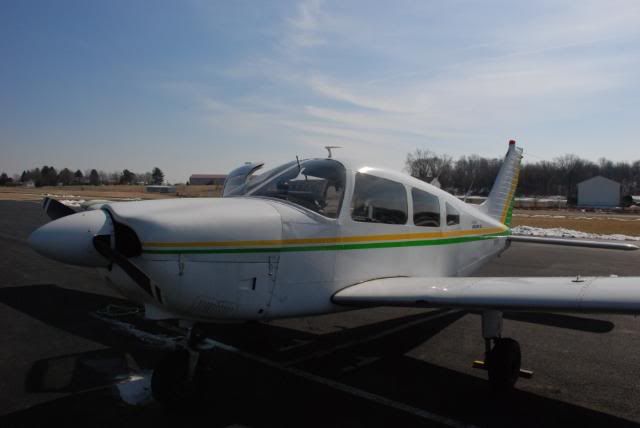 Luckily the lady who owned the plane has a son herself and knows how they can react, even when they want to be a pilot. She was very patient with him and when he later said he felt sick, she explained that it is something most people experience and that it is a matter of learning where you point your eyes at.
Now looking back, he liked the experience and is not put off by it. Which was the whole idea to set this up.
To find out if he really wants to be a pilot, and he sure does...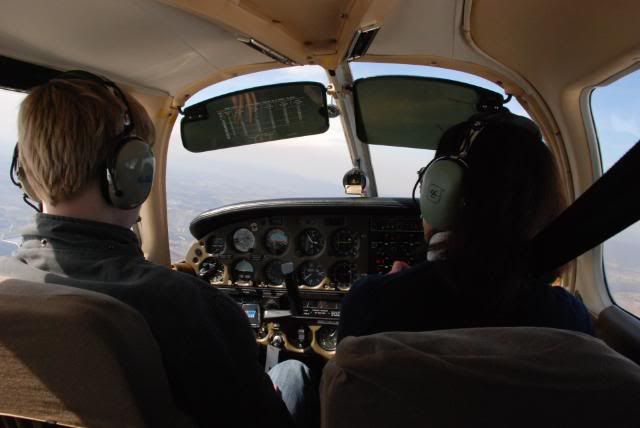 In the meanwhile, Jack and I both loved it also, being in a small plane, seeing the country from above is an great experience. It is strange that you can love this and still have a terrible fear of heights. (like me)
And I got the feeling Jack kind of liked being in a small plane again also, even was thinking about flying himself again.
The rest of the day we spent having an awful lot of fun bowling.
We had the bowling alee to ourselves and the place was huge ! (to us Dutch that is)
After Jack had tried every bowling ball in the place, he finally found one he wanted to use and the fun could start. It was nice to be able to just have fun, no need for competition, so I could drop balls all over the place.
That was until the last game.
My son had had enough and Jack and I went for one more game.
With Jack doing a bit worse than he did before and me finally figuring out how to do it, we got close and it started turning in to a real game. Which was fun.
Jack won and got his winners prize.