Well, my sister did it. Again she handed me 3 books that I can't put aside, so I can add those to the 'to do' list.
At this moment I am totally lost in the world in which Septimus Heap lives.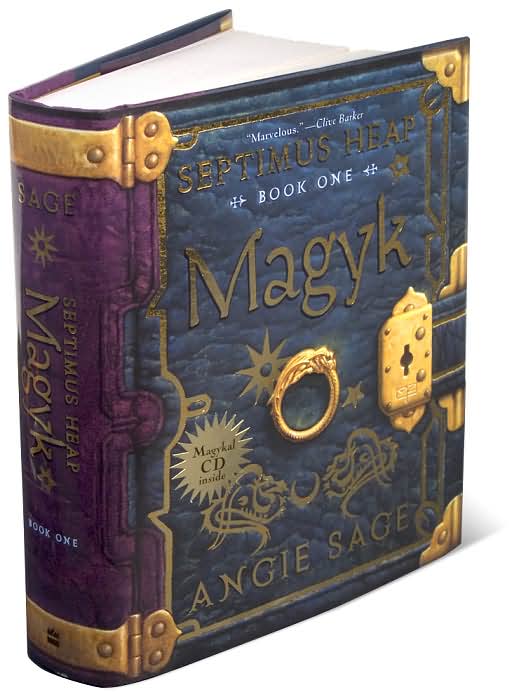 I know, they are simple, easy to read, but sometimes that is all you need.
Anyway, I have a feeling I can cross them off my list pretty soon.
Now, as for those 'do it yourself handbags', do you really think we can see some?
And how close can I get to make a really good picture without being eaten?